GYPTIS ANCIENT GREEK BOAT 6th century B.C.
CM-107
€ 60,-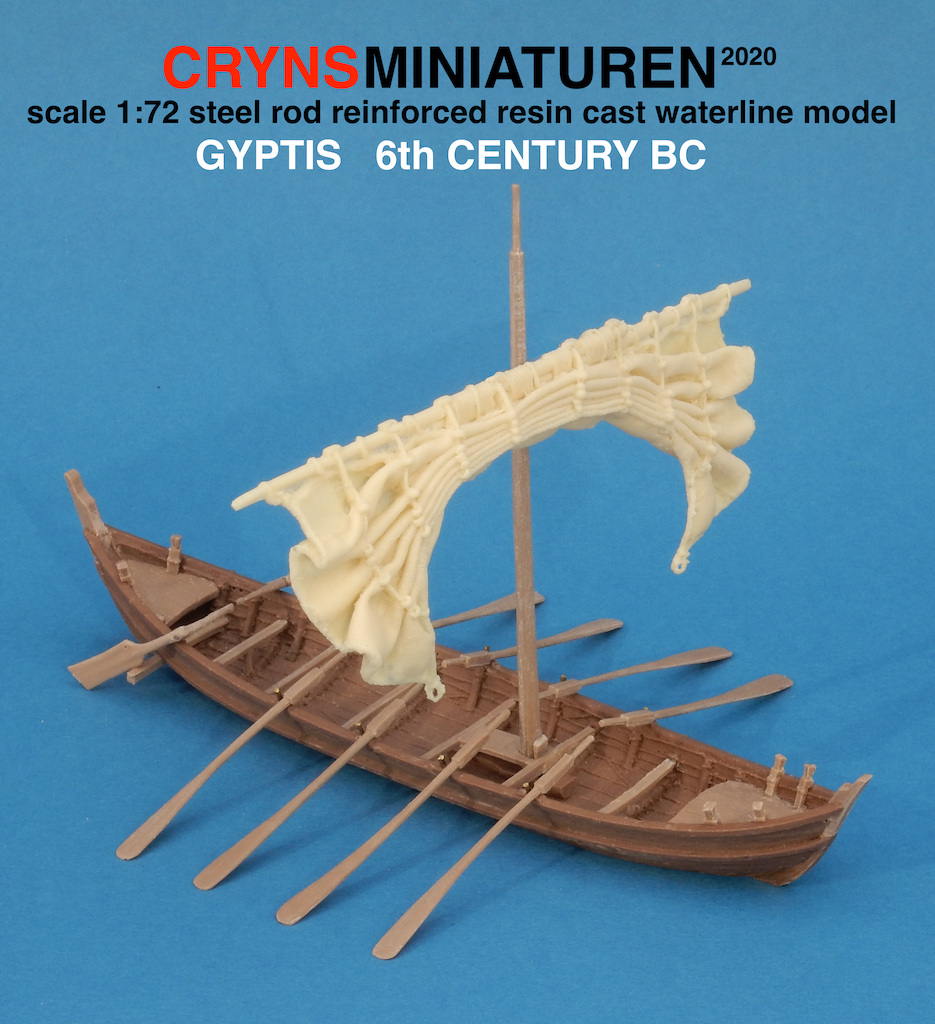 GYPTIS
resin cast waterline model
scale 1:72 model kit
27 steel rod reinforced vulnerable parts
57 pieces
length 150mm
height 100mm
no crew figurines included
all resin parts are handmade castings
the master model was handdesigned in wood and textile
unpainted
available with full sail or raised sail
Historic background: Ancient Greek coastal trader or fishing boat from the 6th Century BC. Its design is based upon archaeological finds from the Greek Colony of Massala (Marseilles) in France. The historical ship was build with the sewn wood technique.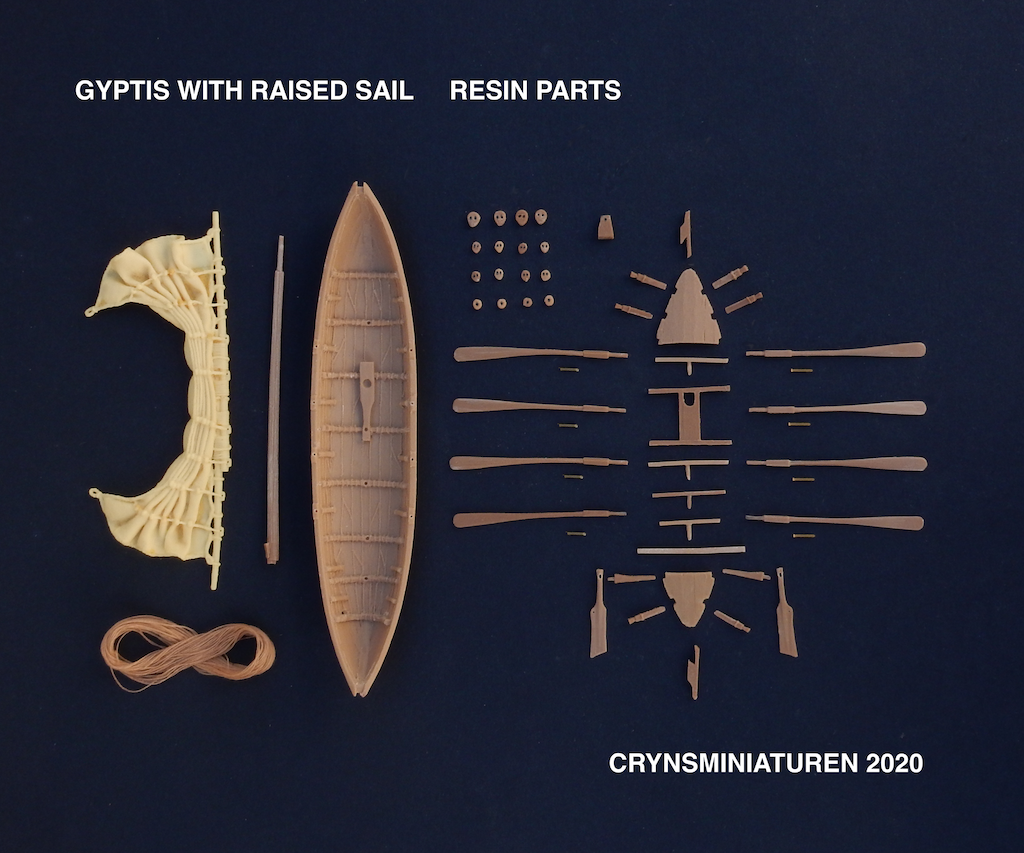 Gyptis with reefed sail € 60,- incl. 21% VAT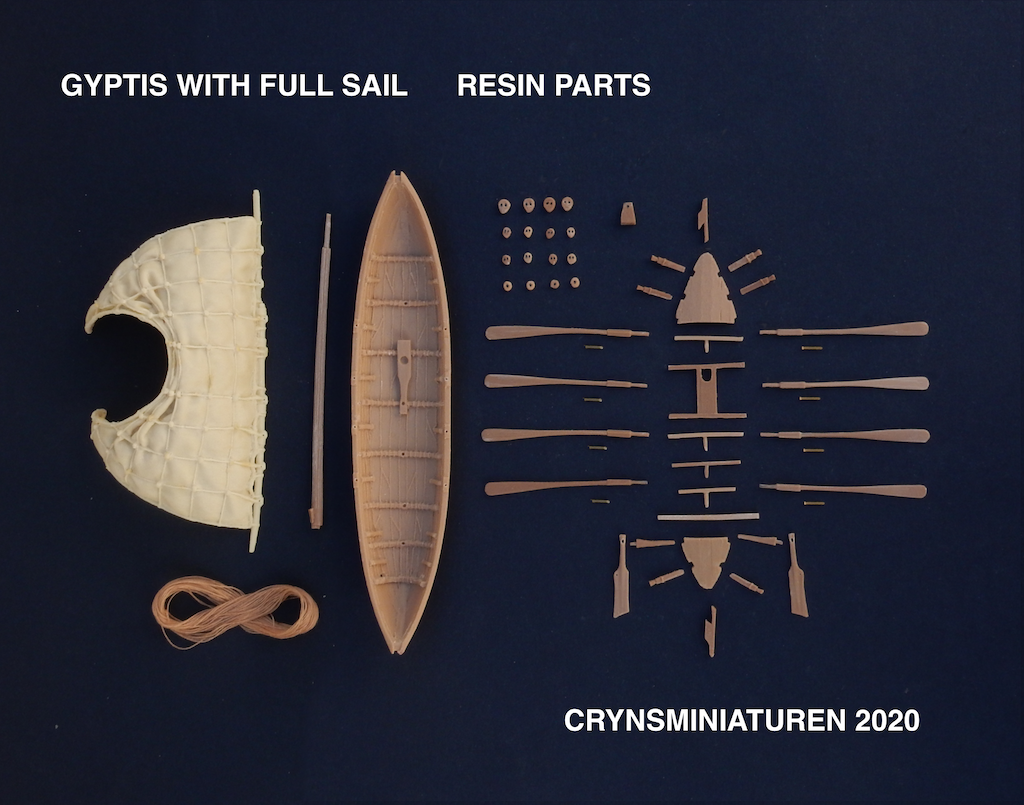 Gyptis with full sail € 70,- incl. 21% VAT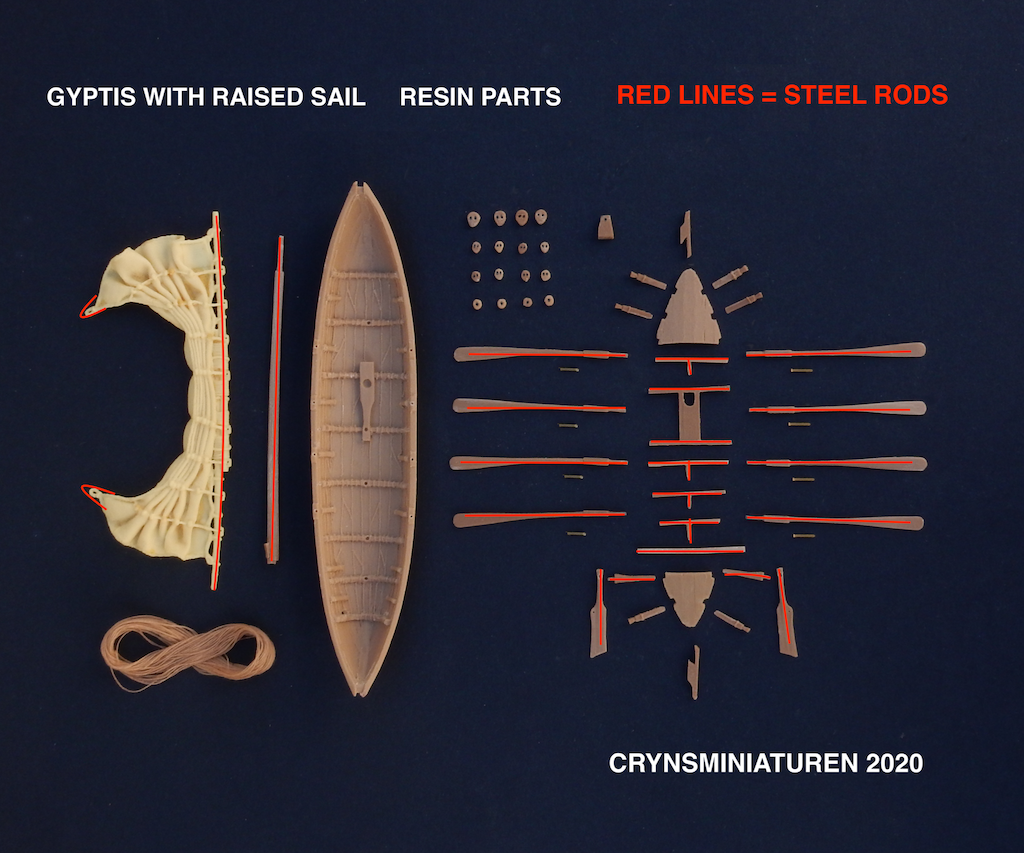 inserted steel rods for strength and flexibility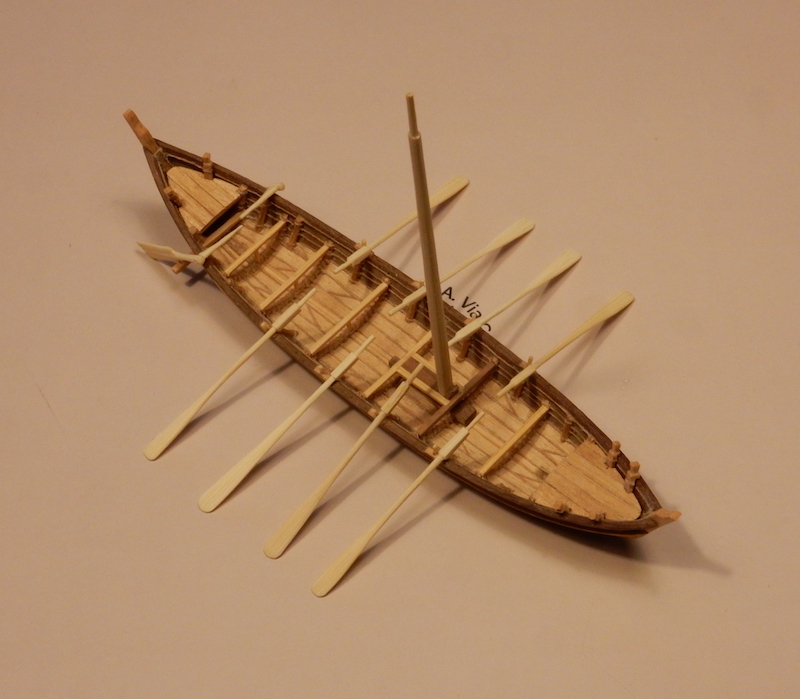 Original model build in wood